An Executive committee has been formed and following
luminaries are appointed as committee members. We are higly thankful and we express our gratitude to all committee members, for accepting our humble submission.
Mission of the EXE.
Committee is to guide management, students and Faculty with their great wisdom from time to time & to improve and help to develop academic standards of SWIWR .
Following are these esteemed members –
Dignitary

1. Prof. B Labh – V.C – Nalandha University.

Padm Shri Awardee-Prof Vishwamurti Shastri

Rajan Kotru – Lead Strategist Trestle Management
Advisors, Alumni Daimler Benz Foundation & Ludwig Maximilian
Univ. Germany, World Renowned Nature Conservator.

D L Choudhary – Ex Director, Department of Yoga – Central Univ

Prof. R D Sharma – Former V.C Jammu University.

Ashok Aima – Former V.C – Central University.

I D Soni – Chairman, Bharat Scouts and Guides

K B Jandial – Bureaucrat and renowned Author

Er. Rakesh Verma- Technocrat and A Philanthropist.
It is a matter of great pride and satisfaction that Swaraj Yoga Institute & Wellness Retreat (SYIWR) is likely to start a certificate course as well as an advanced course in Yoga as per Indian Yoga Association Guidelines. Moreover, the Institute is also coaching Yoga aspirants for clearing YCB Ministry of AYUSH of different levels of certifications.
In fact outer cleanliness of human body is taken care of easily every day but inner cleanliness of the same needs a divine mechanism which brings in true values in life. It is in this context that these courses and training & coaching activities of the Institute will certainly go a long way in equipping the participants with such a skill, knowledge and wisdom for their own betterment and betterment of the mankind.
I congratulate the Institute and its functionaries including yoga teachers, therapists, and team members a grand success in this endeavor.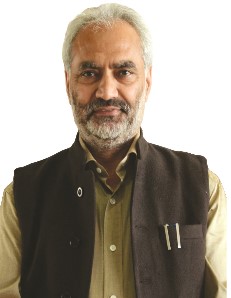 Dr. R.D. Sharma
Formerly: Vice-Chancellor, University of Jammu Vice-Chancellor, Noida International University Chairman, J&K BOPEE Fulbright Visiting Professor, USA
The triumph of the spirit over flesh, choice over drift….
Healing (literally,,to make whole)is to no disease as a computer is to a typewriter.To practice Yoga is to climb from body to mind,and from mind to spirit.It is the process that catapults us to an experience a yoga 'high',we effectively order for ourselves a new destiny.As you take time off to muse on this Anatomy of Yoga,make no mistake.You have begin a journey within and you are going to master your mind,body and soul.Its a unbeatable combination of your soul and the divine inside you
Whenever my services are needed, I shall always be available for Swaraj yoga institute.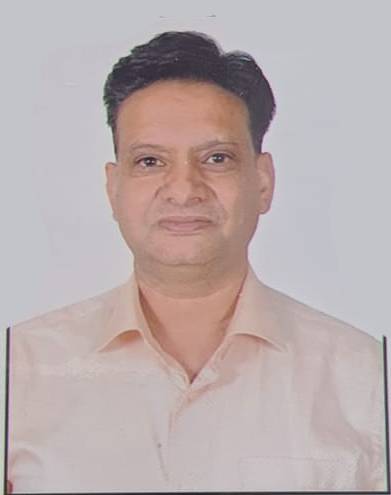 Er. Rakesh Verma
Technocrat and A Philanthropist.